Upcoming Exhibitions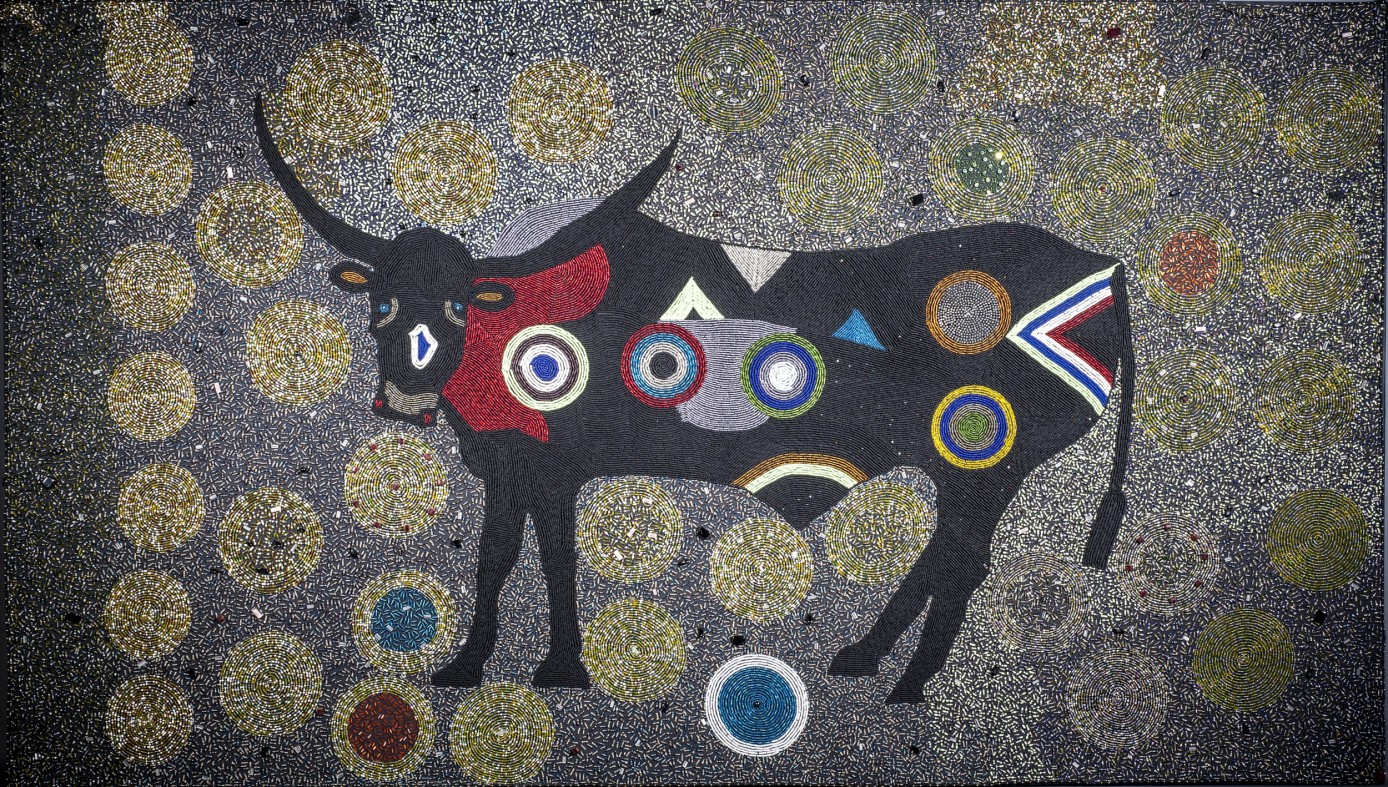 Ubuhle Women: Beadwork and the art of independence
February 3-April 30, 2023
Member Event February 11
Ubuhle Women: Beadwork and the Art of Independence showcases a new form of bead art, the ndwango, developed by a community of women living and working together in rural KwaZulu-Natal, South Africa. Using skills handed down through generations and working in their own unique style "directly from the soul," according to artist Ntombephi Ntobela, the women create abstract as well as figurative subjects for their exquisite ndwangos.
Thando Ntobela, Ankoli Bull, 2013, glass beads sewn onto fabric. Courtesy of International Art & Artists, Washington D.D.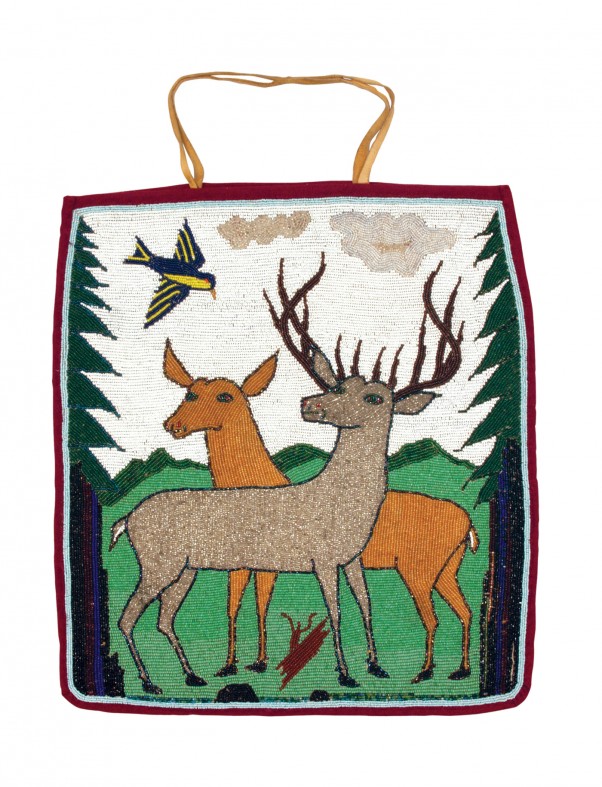 Plateau Pictorial Beadwork: The Fred L. Mitchell Collection
February 12-May 14, 2023
Member Preview February 11
Glass beads were first traded into the interior Pacific Northwest during the late 18th century, after coastal peoples acquired them from seagoing fur traders. The arrival of increasing quantities and colors of seed beads encouraged the creation of a regional style of decoration that adorned clothing, personal accessories, and horse gear. During a lifetime collecting Plateau floral, geometric, and pictorial beadwork, Walla Walla resident Fred L. Mitchell has amassed the premier collection of this material. His collection has become noteworthy, due not just to its size, but also because of its quality and diverse subject matter. The MAC is proud to present this survey of Plateau beadwork, which will include stunning beaded bags, cuffs, gauntlets, vests, cradleboards, and horse regalia.

Columbia River Plateau maker, Beaded Bag c. 1920, 17 1/4 x 15 3/4. Fred L Mitchell Collection.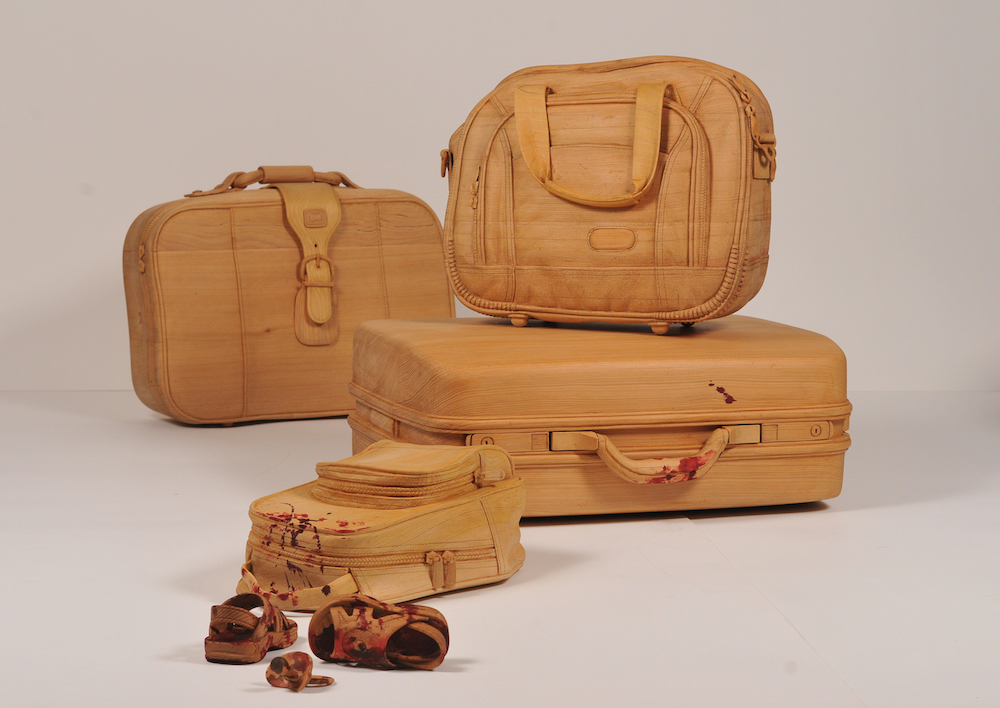 Humaira Abid: Searching for Home
April 1-August 6, 2023
Humaira Abid: Searching for Home features the artwork of Seattle-based, Pakistan-born artist Humaira Abid. The beauty and mastery of Humaira's woodcarvings of seemingly benign objects belie the upheaval and instability in society, especially that to which women are subject. Searching for Home presents a human-scaled look at the worldwide refugee crisis focusing on the plight of women and girls, who make up a disproportionate percentage of the millions who have fled their home countries as a result of political conflict and strife. The works demonstrate the artist's ability to tread a narrow line between evocative (and often provocative) content and mastery in a material discipline.
Humaira Abid, Searching for Home, 2016-17, pine wood, carved; red wood stain. Photo: Adeel Ahmed.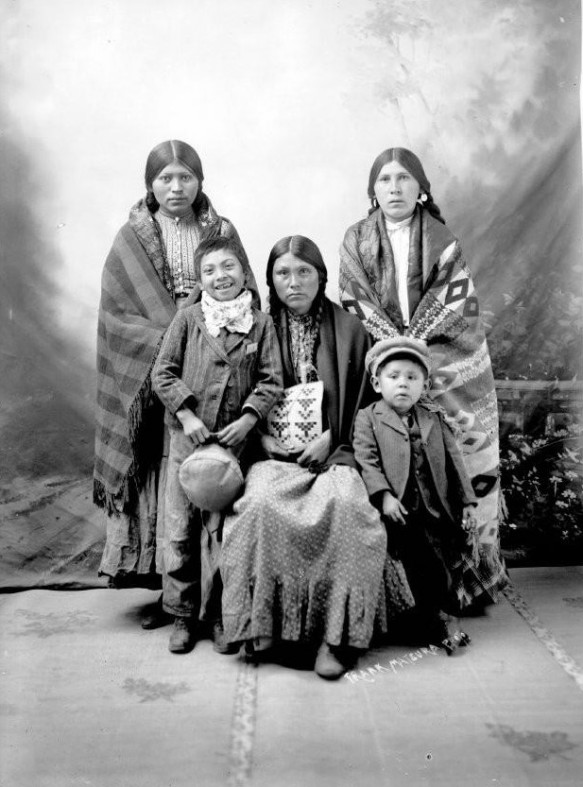 Frank S. Matsura: Portraits from the Borderland
April 29-November 26, 2023
Frank S. Matsura:Portraits from the Borderland features studio images by Washington-based Japanese photographer Frank Sakae Matsura (1873-1913) alongside period-specific American Indian regalia from the Columbia Plateau. Exploring Indigenous representation through a multi-dimensional lens, the photographs and objects on view detail some of Matsura's most culturally significant work against a backdrop of regional transformation.

Frank Sakae Matsura (Japanese, 1873-1913), archival prints from gelatin dry plate scan, Okanogan County Historical Society. Image courtesy of OCHS. Wapato Smithins family OCH 6371.